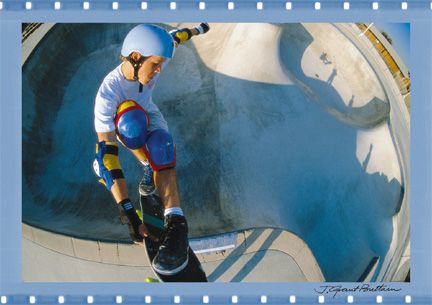 Legendary and self proclaimed oldest skate photographer Grant Brittain has recieved the first of the honorary pro awards. The 'Honoris Professio' award was started by clubmumble.com and is sponsored by Powell Peralta and The Skateboard Mag.
The board seen above is a limited edition run of 99. It can be purchased from
skateone.com
and all proceeds go to Grind For Life. Over the next year, Mumble will announce two more honorary pros. To see the full story, a high resolution image of the board, and an interview with Grant Brittain,
click here
.