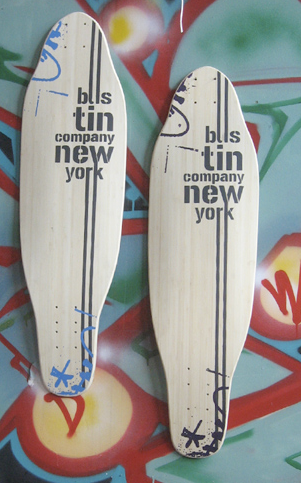 Errrrrr I mean new Bustin board! The Soujourn has arrived. As Wells pointed out and you can probably see from above, the Bustin is almost identical to a Superglider.
It is bamboo, unlike the Superglider. It is 5 inches shorter at 35 in. You can customize it, but expect to pay $140 for it! 140! The Superglider costs $80 at mile high skates. That's almost twice the price for 5 in. less deck and some weeds. 
Will the Bustin be an amazing board with a sick graphic? Yes. Is it worth $60 more? No.
Just do yourself a favor and buy a Superglider, especially since the new ones will have wheel wells.